"
A Spot of Adventuring…
Lockdown 3.0…
If the challenges of school were not enough then remote learning would make it even harder.  Crew King, like the rest of their peers faced a new year full of challenges.
Globally, everything has stopped. Projects have been delayed, workplaces closed and schools shut down. The world seems to have ground to a halt because of the coronavirus. However, students continue their education through online learning and via video calls with their teachers and on the whole this has been executed very well by X24 and particularly Crew King.
"When life gets tough and you're faced with defeat, remember somewhere in the world a flower is popping through the concrete."
Challenging Times
I just wanted to take a moment to appreciate all of my crew and their amazing families for the support and determination that they continue to show during this difficult and challenging time.  I have exchange frequent emails, phone calls and one to ones with students and their families in order to support where I can.  I want my Crew to know that I am here for them. Keep doing what you're doing.  Keep attending, staying safe, working hard, getting smart and being kind. This is what makes us crew and stand apart from the crowd.
Mental Health Awareness Week
There has never been a time where wellbeing was at the forefront of people's minds.  With everyone being locked away and attached to their laptops or tablets, it was important this week that we spent some time considering the importance of mental health and wellbeing in general.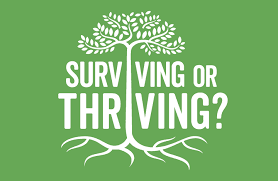 In Crew, we have and will continue to, take the time to communicate and support each other. We will continue to focus on the importance of sharing our stories and motivating each other when we feel like it's just another monotonous day.  This week in order to break the routine we spent an hour on Friday taking time to go outside and observe nature.  It was incredible to receive photographs, which feature in this blog, from Crew members who walked their dog, kicked a football around or simply went out into the garden just to get some fresh air. Please continue to encourage Crew King to enjoy time away from technology and the beauties of nature.  Sometimes we all need to remember that the simple things in life can make use feel so much better.
Green Shoots
So spring is on its way and somehow things are looking up… For now we remain online learning but…we are crew and until our return into school  we will continue to work hard and get smart. Please remember that I am there for all Crew mates and their families.
I would like to praise all of Crew King for their photos and inspiration to write this blog. Thank you for keeping my spirits up.
Until next time… Stay strong and stay safe.